If you are looking for Hollywood plumbers you do not need to delay your project or emergency if Plumbers 24x7 are here to help you.
At Plumbers 24x7 we are dedicated to providing the highest-quality plumbing services to our customers. We have been serving Hollywood, Florida for the last 10 years. Free Estimates - (786) 694-1905
Hollywood Plumbing Services Video
Plumbers 24x7 - Emergency Broward Plumbers
Address: 251 Berkley Rd #205, Hollywood, FL 33024
email: usaplumbers24x7@gmail.com
W. www.plumbers24x7.com/hollywood-plumbers
If you need immediate plumbing service or want to schedule an appointment, Plumbers 24x7 will be your plumbing contractor in Hollywood can be your first source of help. Our Plumbers at Plumbers 24x7 are experienced and are on call 24/7. And most important you will speak with someone that aknowledged about plumbing matters not a computer or recorded voice as other companies uses.
Hollywood has many pecualirities, and needs a Plumber that knows the plumbing codes in Broward county. The city of Hollywood has old comunities with cast iron and sewer line issues. Also there are many houses with septic tanks. Which will require an experienced plumber to dealwith the several situations he/she will face in the sewer line and drainages of any property in Hollywood, Florida.
We have a team of professionals with years of experience. We provide various plumbing and repair services, from clogged drains, cast iron replacement to the dripping pipes and water heater installation. Hollywood plumbers also provide installation and remodeling services for the kitchen and bathroom.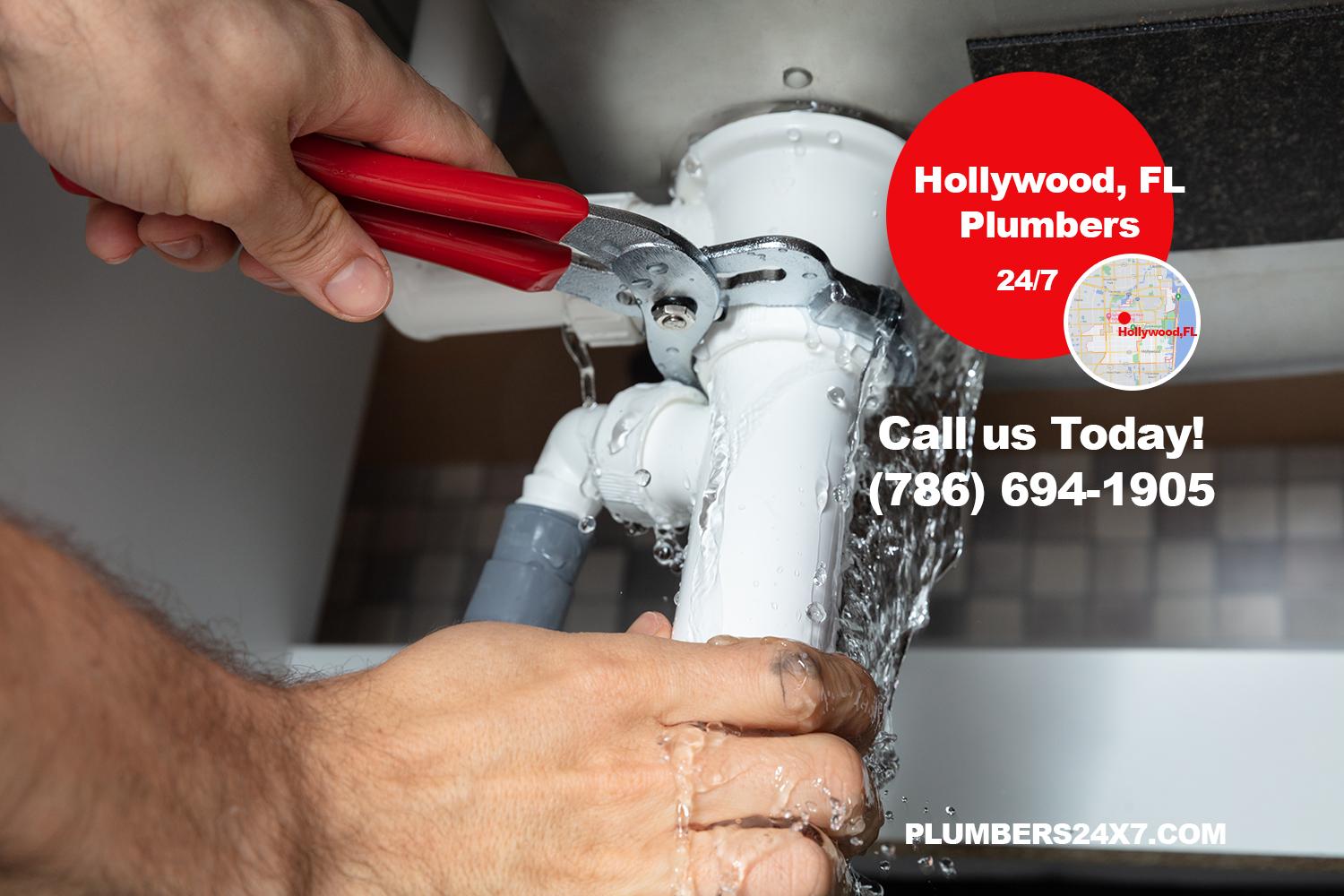 Are You Looking for Licensed and Insured Hollywood Plumbers?
Emergency Plumbers at our team of Plumbers 24x7 in Hollywood, Florida are available at your service seven days a week and operates 24 hours a day. We are ready to help you with the repair requirements of your property.
Our licensed plumbers have all the right tools and equipment to complete any plumbing service efficiently.
We provide services to both commercial and residential properties. We work with contractors, designers, and other professionals and provide satisfactory results.
Our team has the knowledge and skills necessary to provide repairs and maintenance of your appliances. Our professionals will help you with the best plumbing services than anyone else.
Here is the list of services offered by professionals of Hollywood plumbers at plumbers 24x7
Unclog Sink
Unclog Main Drain
Clean Drain
Fix Water Line
Replace Water Line Pipes
Faucet Installation
Fix Faucet
Valve Replacement
Shower System Installation
Repair Toilet
Toilet Installation
Water Heater Installation
Are you tired of plumbers asking you to go and buy the parts?
At Plumbers 24x7 - Emergency Broward Plumbers we carry many parts in our van, but if thats the case we have to go to any Home Depot Pembroke Pines or Home Depot near Hollywood or any supplier in the area, it will be a pleasure for us to help you with it. And most important, it will not change the price for the service.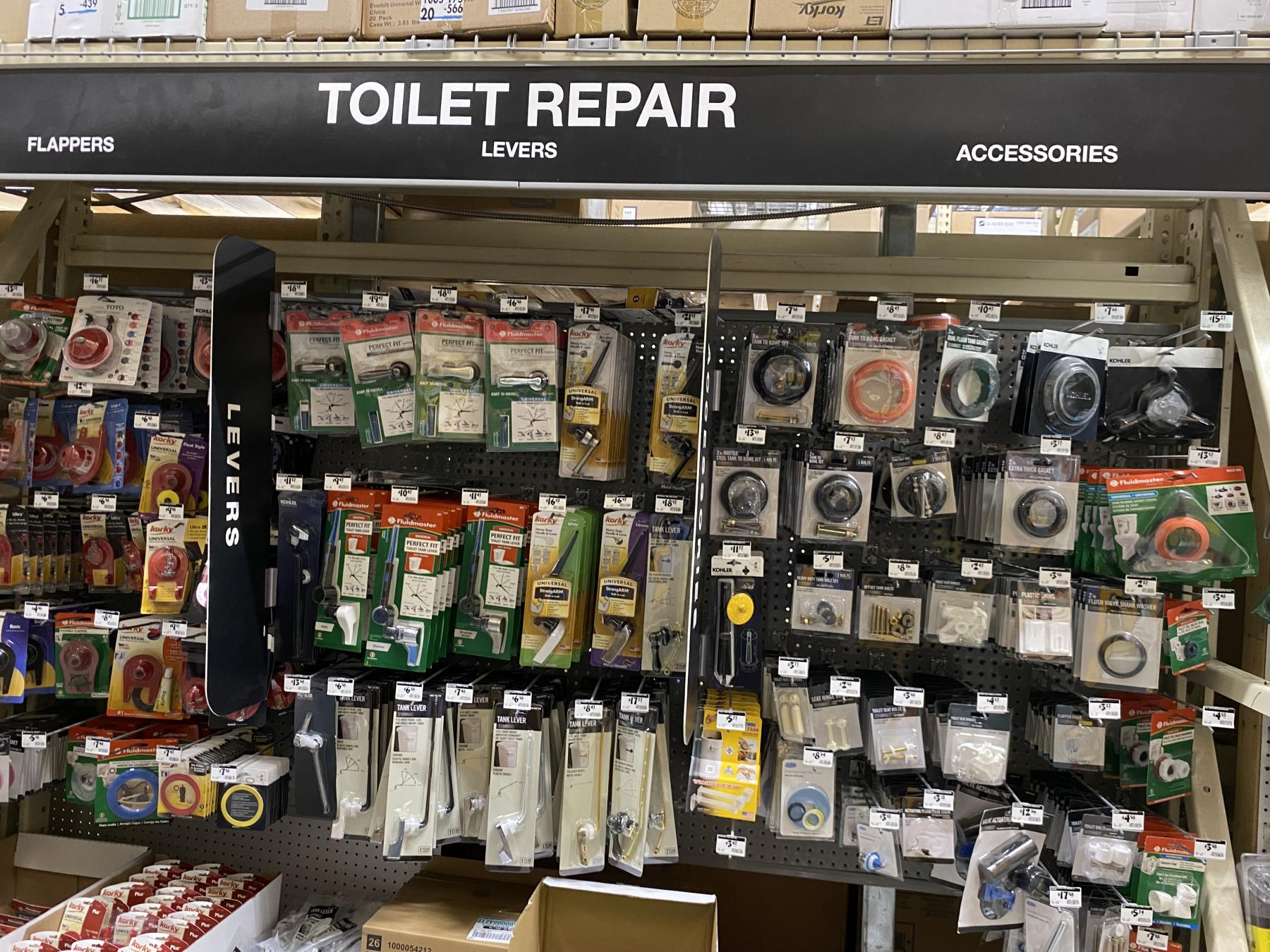 Why Customers Choose our Hollywood Plumbers?
If you are looking for plumbing services, then something has surely gone wrong in your house. At plumbers 24 x 7, we understand how severe a plumbing issue can be.
Reasons for Hiring our Plumbers in Hollywood, Florida
Safety- Plumbing can be dangerous for you if you do not have the skills to manage the operation, leading to serious consequences. However, with us at your service, you can rest assured of your safety.
Experience- Our team has years of experience, and we understand the in-depth issues and resolve the problems accordingly.
Work with the Right Tools- One of the primary reason customers trust plumbing contractors in Hollywood and hire them is that we use the right tools and equipment to deal with plumbing problems and do not make clients wait. You can rely on us for the work, and we will not disappoint you.
Reliable Services- We is fully aware of our job and offer reliable services and understand your problem.
Cost-Effective- An ultimate reason for hiring Plumbers 24x7 is that we provide our clients with affordable and reliable services.
What is the cost of Hollywood Plumbers?
Some plumbers around the world work per hour but here most plumbers work per project. In our case, at Plumbers 24x7 we offer free estimates on projects. But lets talk about some standards in cost. For example in Hollywood, Florida unclog a toilet goes from $150 - $350, it always depend of the requirements of the property. It is not the same unclog a toilet in a luxury home or a building than unclog a toilet in a one-story house. Also, if a toilet has something stuck, probably we will need to remove the toilet and put it back after, in that case the cost is $350-$380.
Toilet installation goes from $150-$350 in Hollywood.
Water heater installation goes from $350 to $580 labor.
In the case of cast iron replacement, sewer pipe repair and relining or water line repair. The cost varie considering the matterial needed or selected by the customer, how many lineal ft the it is needed and complexity of the job.
A water pipe replacement could be around $40 per Lineal ft.
Sewer pipe repair Since there are many factors that affect the cost of a sewer repair in Hollywood, we prefer the customer give us a call before talk about project costs.
Cast Iron replacement with tunnels goes from $300 to $425 lineal ft.
Main Valve Installation - cost between $350 to $450
Sewer Line Camera Inspection - $350 to $400 - In this service we include locator and share the video via online, and assessment of the pipe lines.
Are you looking for Plumbing offers in Hollywood Florida?
Do not look further at Plumbers 24x7 we have offers for veterans, 65+ and more.
Most Frequent Answered Questions about ourservices in Hollywood, Florida
1. Why is it Important to Hire an Experienced Plumber for the Job?
The experience of a plumber is an important factor that must be kept under consideration while hiring any professional for the task. Through experience, the plumbers get to know the issues property and can fix them more easily than someone with only knowledge and no experience.
2. How to Find a Professional Plumbing Company?
To ensure that the plumbing company you are about to hire is experienced and licensed, check out their website, have a look at the portfolio, and read plumbing reviews and testimonials. It will help you find a professional plumbing company.
3. Why Should I Hire a Licensed Plumber?
It is very important to hire licensed plumbers if you face a plumbing crisis because they have the knowledge, experience, and tools to complete the plumbing service efficiently.
Whoever is hired for the plumbing work will take care of important parts of your house, including heater, toilets, pipes, and drains. Therefore, you cannot ignore the importance of a licensed company.
They have legal permission to provide plumbing services. They are aware of building codes and ensure that all the plumbing work carried out on the property is in accordance with state and country regulations.
4. What makes Plumbers 24x7 the best plumbers in Hollywood, Florida?
Plumbers 24x7 it is been futured in several important news sites and plumbing services web sites as the best plumber in Hollywod, thats the case of Expertise.com. But it is the amont of satisfied customers what makes the diference. A well trained and experienced plumbing team it is 24/7 ready to come to your property providing a plumbing expert solution.
Testimonial
Tom Herbert
Plumbers 24x7 are the best plumbers in Hollywood, Florida. They have affordable prices and techs are very professionals and aknoleagable.