Is there a water leak detection service near me?
At Plumbers 24x7 we offer water leak detection in Palmetto Bay, Cutler Bay, Pinecrest, Kendall, Coral Gables, Coconut Grove and other cities in Miami-Dade.
One of the most frustrating problems in any home or business are water leaks. While small leaks may seem harmless, they can add up over time to cause serious structural damage and lead to expensive repairs. At Plumber 24x7 in Palmetto Bay area, we make sure that your home or business stays protected from the big and small problems that water leaks can cause through our high-quality water leak detection service in Miami-Dade County, FL.
Miami 305 Plumbing is our partner in Miami for any water Leak Detection need. Call (305) 224-8404 for a FREE Estimate.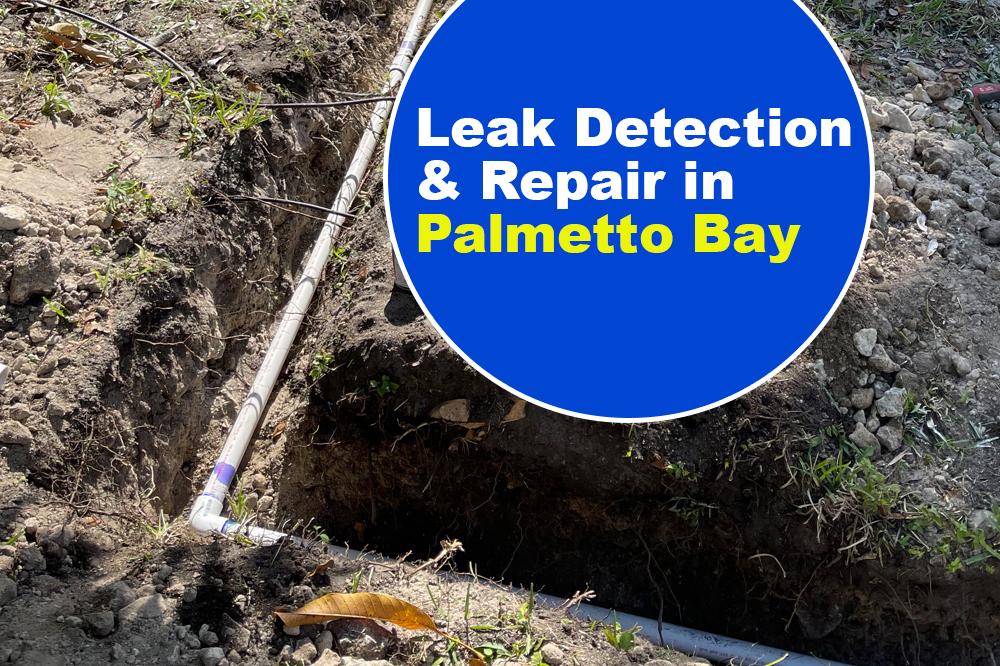 Fast response time in Palmetto Bay and near by cities
Trust your leaky roof or pipe to give you a headache, make your basement smell like mold, and create a scary mess for you to clean up. At Plumber 24x7, we offer professional water leak detection service in Palmetto Bay and rest of Miami-dade County so that you can have peace of mind without the hassle.
Our technicians are skilled and know what they're doing when it comes to the possible water leaks in your home. We have years of experience, with our company's head being one of the original members from when it was created back in early 2000s.
Curious about pricing?
Just request an estimate online for quick and easy access to all the information you need.
Our leak detection services in Palmetto Bay cost is as follow: $300 first hour and $150 following hours.
Professional expertise
No matter how minor a leak may seem, you should get it repaired as soon as possible. The sooner a leak is discovered and fixed, the easier and less expensive it will be to repair.
Depending on your type of pipes, fixing a leak can be very simple to do or require the services of a professional plumber. Luckily for you we offer water leak detection service for all types of pipe leaks! Our company has the experience necessary to handle any situation that might arise with regards to your plumbing needs.
In addition, our company offers emergency plumbing services 24 hours a day 7 days a week so no need to worry about waiting around until Monday morning if you wake up one Saturday morning and find out that there's a leak under your sink or toilet.
24/7 service
No leak or burst water pipe should go unrepaired. As the damage can be severe and spread quickly, it is necessary to hire an expert company that can not only pinpoint the leak but also fix it as soon as possible. That's why we offer 24/7 water leak detection service all across Miami-dade County, FL. So when you have a water leak at home or anywhere else for that matter, call us for prompt help!
Satisfaction guarantee
We are the best water leak detection service providers in Palmetto Bay and one of the best in Miami-dade County, Florida.
We will help you diagnose and repair any problems before they cause major water damage to your home or business. We have serviced more than 1,000 homes for a variety of leaks including pipe leaks, slab leaks, toilet leaks, garbage disposal leaks and dishwasher leaks. You can depend on us because we do it all with our no-receipts work guarantee.
Cost efficient
A leak can spring up without warning and cost you thousands of dollars. Prevent your pipes from leaking by hiring the water leak detection service in Palmetto Bay and Miami-dade County today.
We have decades of experience handling all types of leaks, so you know you're getting the best service possible for your dollar. So don't wait any longer; call today!
Peace of mind
There is nothing worse than coming home to a water leak and finding the issue only after the carpet or flooring is destroyed. Leaks not only cause property damage, but can be harmful to family members as well. For this reason, it is imperative to use the best water leak detection service provider near you.
Get a free quote
If you are a homeowner and suspect that you have a water leak, give us a call today. Our team is available 24/7 to handle any emergency - big or small. Simply call +1 (786) 694-1905 or fill out the contact form.
After reading this, you should be aware of all the things that can happen to your home and family. We at Plumbers 24x7 are pride in the job we do, and we are one of the best water leak detection service providers in Miami-dade County because we always get to the bottom of what is going on.
We know when it's not just a running toilet or a faulty hose but instead something more. No matter where you live, if there is an issue with your home's plumbing call us today so we can help out before another big problem occurs.
Want to know more about our leak detection services, please go to our leak detection page.