Do you need Sewer Repair in Coral Springs?
If you are looking for sewer repair services in Coral Springs Plumbers 24x7 - Emergency Broward Plumbers would be the best plumbing company to choose in the area to repair your sewer line.
With several years of experience, specially in emergency plumbing services and sewer repair services, our company will offer the three most important aspect you would need in a plumber, skilled and experienced plumber, insured and licensed and affordable prices.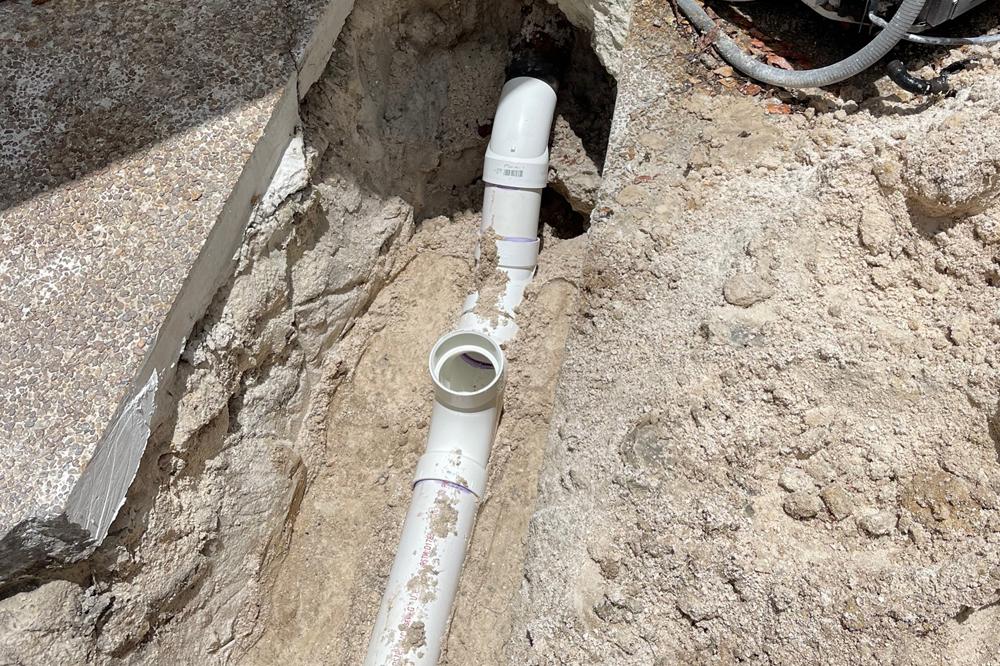 Plumbers 24x7 - Emergency Broward Plumbers
251 Berkley Rd #205, Hollywood, FL 33024
Phone #: (786) 694-1905
How can we suspect we need the sewer repair services?
First lets get clear what is the sewer line. Sewer line comes to the house from the city sewer line. It has an angle while lining out of the house to the city main sewer. The sewer line connects with the house drainages which moves under the house comunicating the bathrooms and kitchen with the main line sewer. To repair this kind of pipes require experience.
We think that we have issues in our sewer line when we get clogged very often
when we have a very bad smell, it most of the time indicates the sewer line is broken
At last we always will need a camera inspection to see what it is happening in our sewer line.
The experienced team at Plumbers 24x7 has helped countless homes and families in this exact position. Because of their commitment to safety, affordability, and experienced professionals, Plumbers 24x7 is the best for the job.
Safety. Here at Plumbers 24x7, we take both the safety of our team and your family very seriously. To that end, we only hire the best members for our team, ensuring your satisfaction.
Affordability. We believe that plumbing and repair services should be affordable while not sacrificing quality. Here at Plumbers 24x7, we live by that philosophy -- providing incredible services for affordable prices.
Experience. All of our team members are experienced and fully trained. When you hire our team for the job, you can rest assured that your sewer system is in qualified hands. Equipped with the best tools and minds for the job, the team at Plumbers 24x7 is the one to call.
Plumbers 24x7
When you are having issues with your sewer line and need sewer repair services in Coral Springs, Plumbers 24x7 offers 24/7 emergency plumbing services and has hundreds of satisfied customers in the area. What makes Plumbers 24x7 the perfect fit for your water leak repair needs is that you are employing plumbing professionals who truly understand how to do repairs safely, efficiently, and cost-effectively.
Sewer Repair Services Cost in Coral Springs
The cost of sewer repair services in Coral Springs goes from $1200 to $45000+ in 2-3 bathrooms homes between 1800-2200 sf. But we all know that the cost of a sewer repair line depends of many factors.
For a example: the sewer repair of a problem in a house could be related to a tree root causing issues in the sewer line or bad installation in an specific area. The estimate of a sewer repair project it is given based on complexity of the area where plumbers need to work and lineal ft of the pipe.
How do we know we are facing a sewer repair issue?
There is only one way to understand our leaking repair issue. We need to pass a camera to know what is the problem and a locator to mark the area where the sewer issue was found. With a camera inspection we will understand if we just need to repair an area or there is need of a whole sewer line replacement.
When do we need sewer repair services?
A tree Root went through a sewer pipe causing several clog issues.
A phone/internet company broke the line.
Old cast iron line got to old
A hole in the sewer line cause by sewer line pipe deterioration
Bad installation, causing water acumullation in the line
The house has not clean out and needs it, because otherwise the city can not fixan existent issue in their area.
Frequent Asked Questions about Sewer Repair Services in Coral Springs:
How long a sewer line replacement takes? It depends. Not every area is as complicated or simple to work as other. But in a 1800-2200 ft house it could be something around 10-15 days.
Can a sewer line broken by a tree root be repaired the same day? Absolutely yes. If only some ft needs to get fixed in 6-8 hours can be fixed.
Do I need to request permit to replace the sewer line in a house? In Coral Springs, yes. The good news is that in Coral Springs it does not turn so complicated to adquire a permit like other close cities in the same county.
What are the existent ways to fix sewerline problems:
When sewer line are under the house and needs replacement, the best solution are tunnels.
Sometimes the house stands on a rocks and the best solution it is not go with the replacement under the house because it will take to loong and expensive to do it.
Opening trenches and replacing the damaged area
Want to know more about our sewer repair services, please visit our service page at Sewer Repair Services near me.
Sewer Repair Services in other cities in Broward county: